Hello,
So here we are again looking forward to a new and exciting Gift Basket Making season.
You asked and we answered!!!
We now wholesale a new line of engraved Bamboo Boards and Cheese Bamboo boards / platters that are suitable for gift baskets and as always all at the best wholesale price guaranteed,.
At Apex Elegance we strive to serve you better at all times and we've been asked countless times to bring in this Bamboo Cutting Boards line, and the best news is!!! It's at a great wholesale price point.
Our Wholesale Bamboo cutting boards line is inexpensive enough to be used as a filler yet adding a great Perceived Value for your gift baskets,.
Our wholesale Boards line features unique designs engraved on Eco-friendly Bamboo material, that makes it a great base for your corporate gift basket or as a gift on its own as these bamboo boards are very stylish, great add on for wine & cheese gift basket or serving boards.
Take a look at this item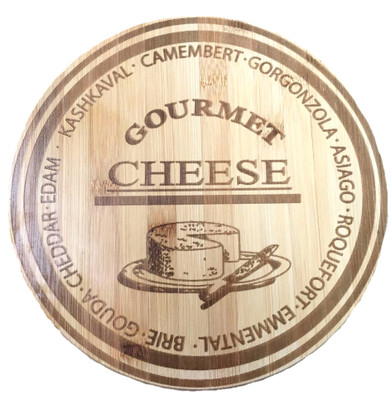 This would be a perfect example of a gift within the gift when you use it as a base for your wine & cheese gift basket or a gift on its own when you wrap it up!!!
At Apex Elegance, We take pride in offering excellent customer service and presenting unique and elegant products at the lowest prices.
Visit us at www.apexelegance.com for more wholesale savings and unique gift basket ideas.
Apex Elegance team would love to hear your feedback, Please Call or Email us any time.
Tel. 905 461 1083
*Thank you for your continues business and wish you a prosperous season.*
2016-08-23